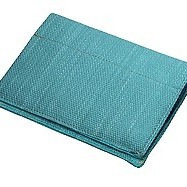 Soldering mats
Properties:
Soldering mat for small area protection against heat, resistant to soldering nuggets
Dimensions:
330 x 500 mm
Product versions:
isoTHERM ® 1000 On request isoTECH



isoTECH
isoTECH Needlemat This new needlemat range is based on high performance technical fibres, which include meta-aramid, para-aramid, polyester, viscose FR, polyimide, flax, polypropylene, carbon – both, in blends and 100 % pure. This is dependant on the customer's application. isoTECH needlemat is developed in close cooperation with our customers to provide technical tailor-made solutions. Thickness and material density depend largely on the type of fibres used.



isoTHERM ® 1000
Base material E-glass filament Fibre diameter 6 µm no fibres passing to the lungs acc. to TRGS Application limit 850°C Short peaks up to 1000°C Chemical process Those components decreasing the melting point are dissolved out of the E-glass fibres by a controlled acid treatment, in return the temperature resistance has been drastically increased. Characteristic colour blue Please note: When heated up, the material will lose its colour, this however does not influence the temperature resistanceof the material! Approval A1 acc. to DIN 4102 for fabrics Properties of isoTHERM ® 1000 non hazardous to health, rot proof, dimensionally stable, chemical resistance pH 3 – 9, high strength, no toxic components, friendly to the skin, good electrical properties, good thermal insulation, incombustible Products available Yarns, packings, woven fabrics, safety blankets, sleevings, woven tapes, cords, knitted ropes